Your Trusted Partner for High Voltage Components and Solutions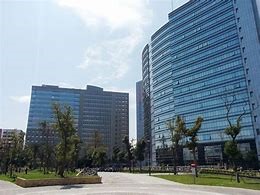 HVP Taiwan Co. Ltd. is a company based in New Taipei City, Taiwan, that specializes in providing high voltage and high power solutions for various markets and applications.  We have established a long-term partnership with Dean Technology, Inc., a reputable company from the United States, known for its exceptional history in delivering world-class products and designs in the high voltage and high power sectors.
One of HVP Taiwan's primary objectives is to build enduring collaborations with our customers. We focus on meeting our customers' requirements and ensuring timely delivery.  This approach demonstrates our commitment to fostering long-term relationships and customer satisfaction.
With our office located in New Taipei City, Taiwan, HVP Taiwan is well-equipped to serve customers in Greater China and the Southeast Asian (SEA) region.  We possess the capability to supply high-quality and reliable solutions to meet the specific needs of customers in these areas.
History
2023
January         Changed company name to HVP Taiwan Co. Ltd.

March            Distribution, sourcing and sales of Dean Technology's full product lines
2022
September    Moved the office to New Taipei City, Taiwan
2019
April               Launched the production line for high voltage diodes
2018
October        Taiwan Dean Technology Co. Ltd. formed, a subsidiary of Dean Technology Inc., a US based company